The SparkleBlob Spooky-tacular Harvest Gala!
Saturday, September 28, 2013 • 6pm – 10pm
Please  join us for a night of wonder and weirdness at the historic Bob Baker Marionette Theater!
1345 W. 1st Street, Los Angeles, California 90026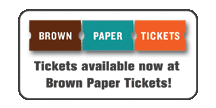 Your MC for the evening will be Jean Natalia of WigOut! Performances by the SparkleBlob Cast and crew with special guests, Ian MacKinnon, David LeBarron, LaMuff and MORE!
HEAR live music that sweetens the soul!
REVEL in performances that delight the eye and quicken the heart!
GAZE at the best of Gothtober Pieces Past!
EAT & DRINK delicacies galore!
CRAFT a unique keepsake for yourself or your loved ones!
ENJOY door prizes and premiums commemorating your visit!
COMPETE AND WIN A PRIZE for "Autumn King or Queen" by wearing your autumnal best!
CELEBRATE SparkleBlob and our veritable cornucopia of community experiences like none other from Gothtober to the Holiday Puppet Show to Historic Bike Tours to the beloved CraftNight and more!